Astrid Khoo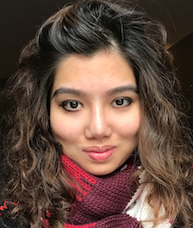 Astrid Khoo studies Classics at King's College London.
She has recently published the article 'Wounds Prepared with Iron: Tattoos with Antiquity' in co-operation with Martin Dinter. Her forthcoming publications include the chapter '"Suspend Your Lectures": University Statutes and Legality in the Thirteenth Century' in: Thom Gobbitt (ed.) Law|Book|Culture in the Early and High Medieval West (Brill 2019). She is currently also working on a multi-authored monograph on Latin American Neo-Latin, as well as on articles about ancient undergarments and sleeplessness in antiquity.
The Anthony Davis Book Collecting Prize (2017), Antiquarian Booksellers' Association National Book Collecting Prize (2017) and Antiquarian Booksellers' Association Bursary (2018) are among her recent awards.