Stephen Froedge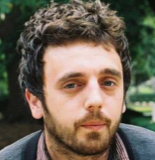 Stephen Froedge studied Classics at the University of California, San Diego (B.A. 2011), the University of Kansas, Lawrence (M.A. 2013), and the University of Illinois at Urbana Champaign, USA (M.A. 2015).
He is currently undertaking his PhD research in Classics under the supervision of Antony Augoustakis at the University of Illinois, Urbana-Champaign.
His research interests include Latin imperial epic, the novel, classical reception in television, and monsters.