T.J. Bolt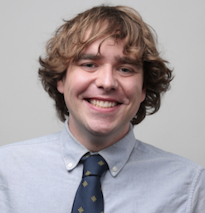 T.J. Bolt is a Ph.D. candidate in Classics at the University of Texas at Austin. He received his M.Phil. from the University of Oxford in 2014 and his B.A. from Lafayette College in 2012.
His main research interests include Flavian epic poetry, Senecan tragedy, ancient and modern conceptions of genre, and stylistic register. He is currently writing his dissertation on the literary uses and aesthetic effects of hyperbole in Statius.
He is involved with the Quantitative Criticism Lab, based at the University of Texas at Austin, where he is exploring the intersection of literary criticism and digital analysis. From 2017-2020, he is a Mellon Engaged Scholar Initiative Fellow.