Simone Finkmann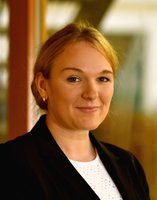 Simone Finkmann studied Classics, Medieval Latin and English Philology at the universities of Münster and Oxford (Corpus Christi College). After obtaining her doctorate from the University of Oxford (Christ Church) and teaching for several colleges and the Classics Faculty of the University, she was appointed Assistant Dean and Lecturer for Classical Languages and Literature at Somerville College and continued to work for the Classics Faculty and Oxford University Press. In 2015 she received a teaching award from the Oxford University Student Union.
Together with Christiane Reitz she is now in charge of the international collaboration "Structural Elements and Narrative Patterns in Ancient Epic" funded by the German Research Foundation (DFG). She is the co-founder of the Epic Poetry Network (EPN) and is currently developing a new e-learning programme for Vergil's Aeneid
Simone Finkmann's main research interests are narratology, discourse analysis, intertextuality and gender studies in ancient and medieval epic poetry and Latin poetry of the Late Republic and Early Empire.